Our Values
We're a 6th generation Canadian family business with a social conscience. We strive to lead our industry in the promotion of healthy living, progressive animal care, community, and environmental sustainability.
Learn More
Hen Wellbeing
Our success depends on the care and attention that we provide to our hens. After all, a healthy hen is a quality-producing hen. But treating all our animals humanely isn't just a business philosophy; it's our moral commitment.
View
How We Produce
To bring you the best quality possible, a great deal of precision and care goes into the production of every Burnbrae egg.
View
Egg Facts
The more you know about eggs, the more you'll enjoy them. Become an egghead with our list of fascinating facts.
View
Swim Drink Fish Partnership with Burnbrae Farms
Burnbrae Farms is proud to partner with Swim Drink Fish in ensuring Canadians have a swimmable, drinkable, fishable future. Look for their logo on our carton. Here at Burnbrae Farms, we're proud to play our part in producing nutritious, affordable eggs for Canadians while working to protect our natural environment.

Together with Swim Drink Fish, we can connect more people to the water's edge, train citizen scientists to collect and share water health data and leverage the information to inspire new restoration projects. You too can contribute to the Swim Drink Fish movement, visit swimdrinkfish.ca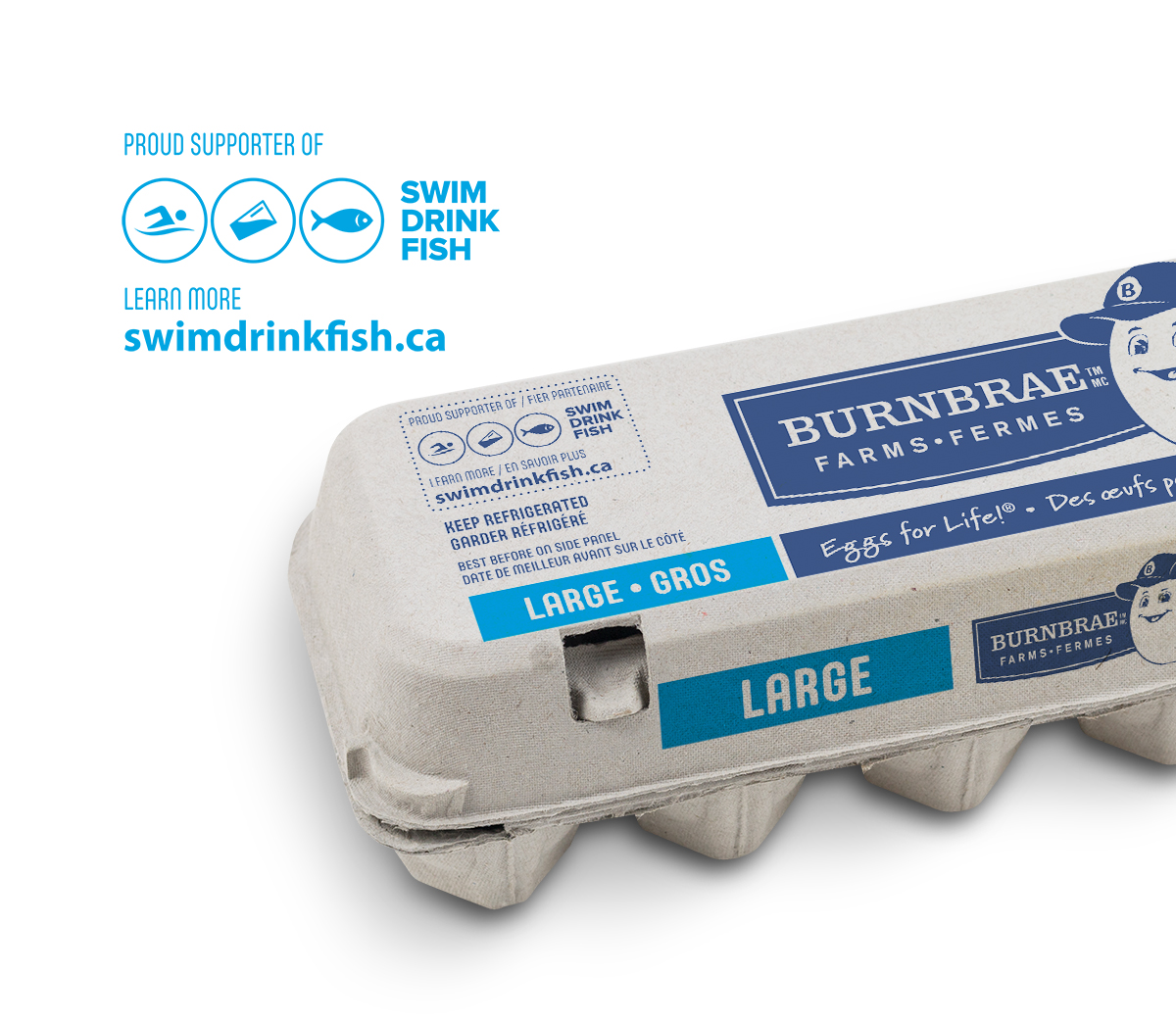 Community
A business can't be part of a community without giving back to it. That's why we support local community programs as well as local and national charities including these.